Current shop news

Thursday, December 26, 2012
Today we signed the contract for a 57 stop, 3 manual and pedal organ for Village Presbyterian Church in Prairie Village, KS.More information here…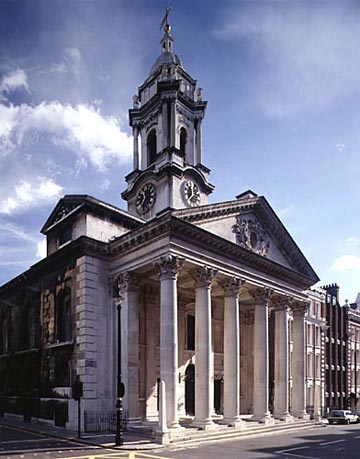 Sunday, October 14, 2012
The organ in St. George's, Hanover Square was dedicated today and the dedication concert was on Thursday, October 18. Bruce, Karla, and Keaton were able to join some of our American and European friends for a wonderful celebration. More information here…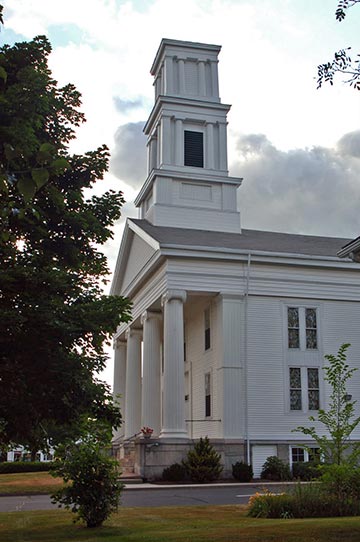 Tuesday, August 14
Today we signed the contract for a 16 stop, 2 manual and pedal organ for Somers Congregational UCC in Somers, CT. More information here…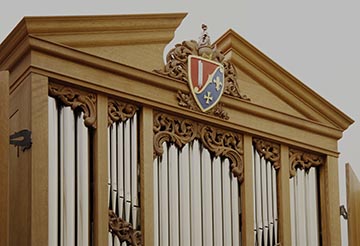 Friday, June 15, 2012
Today we signed a contract for an 11 stop house organ. More information here…


Saturday, July 31, 2010
Yesterday we announced the signing of a contract for a new gallery organ at The Church of the Covenant in Cleveland, Ohio. More information will be available in the future as we work with the church and Dana Kirkegaard.
Monday, August 2 Bruce and Patrick Fischer begin the voicing of the 3 prepared stops, all reeds, in our Opus 10 in Boston. It is going be fun to hear the organ finally completed with all 7 reeds!
Work continues on putting sound samples on the site. I hope to have the first clips online in time for the publication of the September, 2010 issue of The Diapason that has an article about the organ at Transfiguration Episcopal in Dallas, Texas. I have also dropped all support for Internet Explorer 6. There are several GOOD browsers for free—Safari, Firefox, and Chrome.
A final note, and this time it is Apple's fault: the Windows Quicktime player version 7.6.6 (current) doesn't work. At all. Period. BIG problem.


Sunday, December 27, 2009
The holidays are always a good time to work on the website as there are few people here at the shop. The slideshows now work on the iPhone thanks to code from iShowPro that works with SlideShowPro. In addition I'm doing lots of code cleanup and have replaced major portions of the individual pages with php code. In 2010 I hope to replace lots of the information on each individual organ with php and sql code. Fun fun!

Friday, March 13, 2009
Caleb Winston Perry, the newest addition the shop family is born to Nate and Elizabeth Perry. We are all hoping Nate gets enough sleep!

Friday, October 24, 2008 Opus 17
The case for the Episcopal Church of the Transfiguration in Dallas, TX is up and the rich red faux wood finish is complete. This is the most ambitious case we have ever built. It is based on the Hinsz organ of 1781 In Bolsward, The Netherlands. Lots of photos coming soon. Check the slideshows!

Friday, October 24, 2008
The new website is now up and running. Lots more to come including iPhone support…