New shop buildings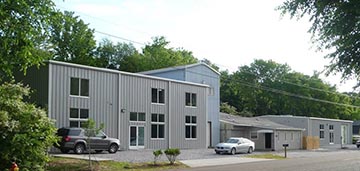 December 2015

As 2015 draws to an end we look back and celebrate some great milestones and also look forward to a full and busy 2016. Our new building additions were completed in the spring. The shop is now more then 3 times the size of our original space. We are still finding more ways to leverage the new shop to our benefit. We are already realizing added efficiencies and productivity in every area. Bruce and Ralph are enjoying expanded individual office space, voicing rooms, and adequate space to work with the staff on large drawings. We are still recruiting additional employees now that there is plenty of room to increase staffing.

Opus 22 rendering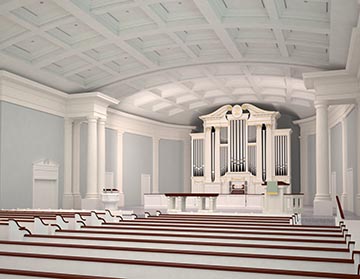 Work continues on our Opus 22 for Village Presbyterian in Prairie Village, Kansas. Their 59-stop organ is our biggest instrument to date and is both challenging and rewarding. Everything is monumental—a choir division with 17 stops, two 32' stops in the pedal, and more 8' and color stops than we have ever done. The architectural components of the casework are also massive and challenging. We are looking forward to installing the organ in the newly renovated worship space.


Opus 23 design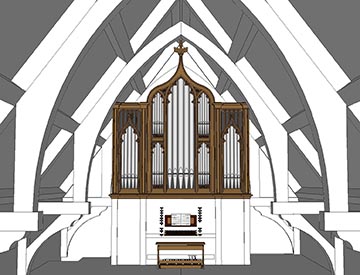 The design work for our next organ, Opus 23 for Calvary Church in Stonington, CT, is going well. We are looking forward to building a neo-gothic organ as well as a smaller organ of 17 stops.
Finally, we announce the recent contract signing of our Opus 25 for St. Andrew's Episcopal Church in Ann Arbor, Michigan—31 stops on two manuals and pedal. More details are available here.


Parthenia Nova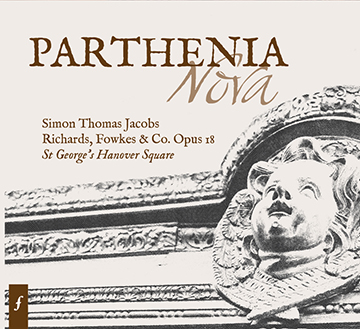 New recordings…